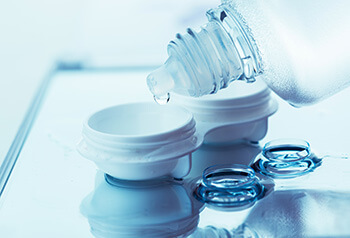 We at Laconia Eye & Laser Center in understand the desire for contact lenses often includes some degree of necessity, and that most times it isn't a simple matter of aesthetics. We move a lot in our daily lives, and for some people eyeglasses can really get in the way of that. When you walk in to any of our offices, you can rest assured that your needs will be met, whether that means an eyeglass prescription, or a contact lens prescription.
At Laconia Eye & Laser Center, we know how important it is for you to continue your daily life activities without the hassle of wearing eyeglasses. That's why we offer the alternative of prescription contact lenses in all 3 of our locations, with the added convenience of being able to order your contact lenses online through our website.
Eliminating the need for glasses, contact lenses help people continue their favorite activities without having to worry about their glasses. Especially for those who play sports, it is very important during high movement activities to maintain your vision. With glasses, it's easy for them to fall off or become foggy and obstruct vision. Come see us at Laconia Eye & Laser Center and discover the peace of mind that contact lenses can bring.
At our Plymouth, and Gilford locations, our doctors will examine your eyes to figure out which contact lenses that are best for your eyes. If you're tired of your eyeglasses getting in the way of your active lifestyle, our doctors are more than happy to set you up with contact lenses that will work for you.
We want our patients to have easy access to their contact lenses.  Call our Gilford Optical for a price on your lenses, or order conveniently through our website. We can direct ship them to you or you can pick them up at any 3 of our locations.